Midwest Bodyworks LLC
"LOVE YOU FIRST"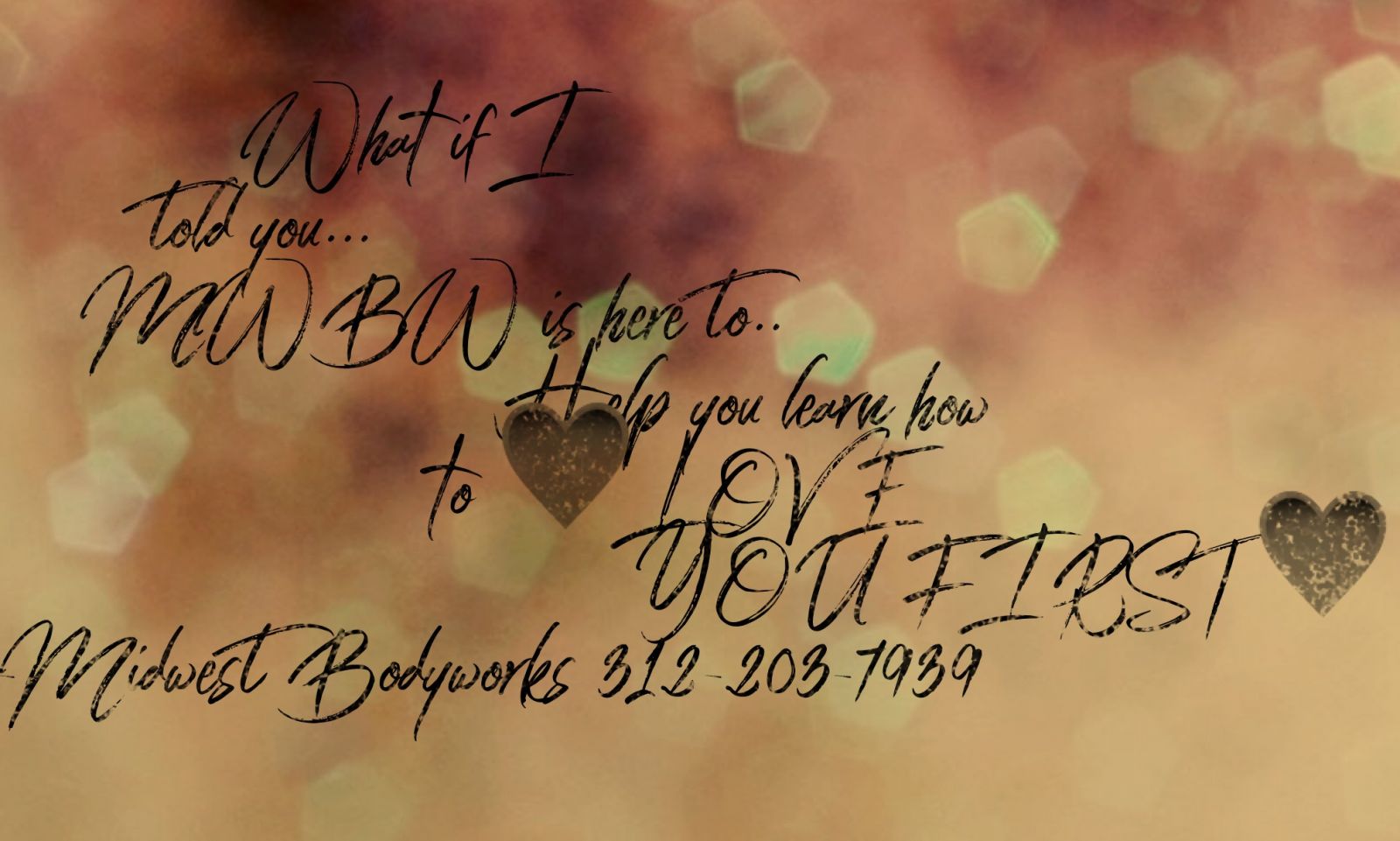 Massage Therapy, Health and Wellness Coach, Natural Products for YOU all under one roof.
Midwest Bodyworks
Holistic & Alternative Enriched Wellness Coaching and Licensed Massage Therapy, the MWBW approach is that which contributes in maintaining a healthy & mobile lifestyle. Relaxing atmosphere, and a professional massage combined with therapeutic techniques, supportive wellness coaching to help promote overall well being while guiding you towards your personal goals.
We specialize in Palliative & Hospice Care, Oncology, Corrective Muscle and Massage Techniques (Muscle Activation Therapist). Also a certified pre and post op Breast Massage Therapist, Corrective Exercise Therapist, and have worked in several unique patient care situations.
We work with infants to geriatrics, We have followed patients into hospice until their end, and we consider it to be a privilege .
We have also helped many students and athletes re-balance and alleviate symptoms and while restoring the natural balance back to their body associated with injuries from their habits or daily task performed.
Today, massage is an accepted part of many physical rehabilitation programs and has proven beneficial to many chronic conditions such as low-back pain, arthritis, and bursitis. Massage helps relieve the stress and tension of everyday living.
Midwest Bodyworks will help you get back on track, start, or encourage and support you individually on the path to meeting your health goals.
loveyoufirst ♥
www.midwestbodyworks.abmp.com
partnered with
Hands For Heros
http://www.handsforheroes.net/
Lomi Lomi Breast Therapist
https://www.lomilomi-massage.org/breast-massage-therapists.html
Associated Bodywork & Massage Professionals
https://www.abmp.com/
The Lullabye Foundation
https://www.lullabyefoundation.org/